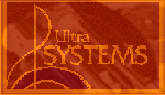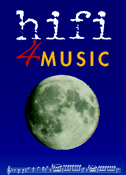 DIGIstrobo
UltraSystems, Inc.
127 Union Square
New Hope, PA 18938
(215) 862-6570
Tel. toll free 800-724-3305
Fax 215-862-4871
Business hours are
10am to 6pm Eastern
Monday to Friday
11am to 5pm Saturday
Dealers contact us for a wholesale price sheet by email.
FEATURED PRODUCT:
hifi4MUSIC's
DIGIstrobo
DIGIstrobo is a unique new digital instrument for extremely accurate measurement of turntable speed.
Microprocessor-based with a precise Quartz crystal.
Different from any other strobe, HIFI4MUSIC's DIGIstrobo not only measures the actual speed of the platter
at any moment, even while the record is playing (!), but you will also be able to evaluate not only the precision
of your speed settings, but also speed fluctuations of your turntable's motor (wow and flutter).
USA Retail Price: $159.95
---